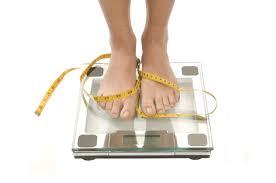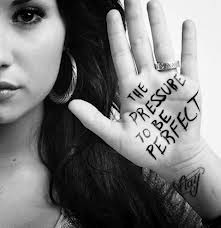 A few weeks ago, a story was posted on various internet news outlets about a woman who lost over a hundred pounds but found herself no happier than when she was fat.  The woman had received Gastric Bypass Surgery and when it was over – she still had the same depression issues that she had before she lost the weight.
2 Angles here I want too explore-
The first is "depression."  It's so ingrained in our culture to want to fix the "outside" first when the problem is actually in the "inside".  Because the woman thought that losing weight would solve all her problems, I'm led to believe that she didn't know herself or understand herself.  This doesn't just go for weight loss, but this also applies to breast augmentation, butt implants, expensive hair styles, and clothing shopping sprees.  You can throw money and surgery at depression all you want but in the end you'll still be a depressed person with big boobs, big booty, a banging hair style, and a new outfit.
Honestly- seek therapy, prayer, and mediation.  If you lose weight; do it for your health.  Don't do it thinking you're going to "fix" something you never explored.  It's almost like winning the lottery and thinking the windfall of money will change your own "personal" issues within.  A person who had depression issues before his lottery winnings will still have them after.  The only difference is that he/she will throw away hundreds of thousands of dollars at material things in search of happiness.
The other angle is as I read this, I couldn't help but wonder if she would have lost her weight the "old fashion way," (you know; diet, exercise, rest maybe) – would she still be depressed?
There is no way to answer this question 100 percent but I do have to believe (based on myself and other's experiences) that she would have felt a more sense of fulfillment and would have had higher self-esteem if she had put in the hard work it takes to accomplish such a task.  I am not dogging surgery as a means to lose weight.  Life is about choices – I made mine and you can make yours.   But I can say from personal experience that I'm just as proud of my journey as I am the result.  Getting up at 4 a.m. to hit the gym, the strict diet, the will power to say "no" and the drive to keep going (even when progress greatly slowed) are all things I'm extremely proud of. I learned a lot about myself, I learned I had more inside myself than I ever thought.  Thus; I hang my hat on this.  It's a badge I wear proudly and I encourage others to do the same.  Believe in yourself, take time to be proud of yourself, and take pride in your journey.