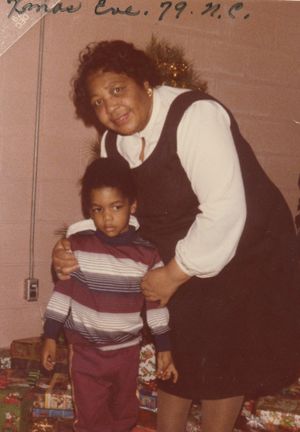 Growing up; once a month or so Mr. Martin would come by and check on his house and children next door to us.  He owned the 3 bedroom colonial but allowed his adult children to stay there.  He would pull up in his long Cadillac, visit all the neighbors, stop the ice-cream truck, and buy ice-cream for every kid who happened to be outside; except for me.  My grandparents never allowed me to accept ice-cream from Mr. Martin (though they did like him a lot). 
As I got a little older (11 years-old maybe), I would get invited to movies, birthday parties, and other outings.  My grandmother always gave me my own money for the outing and if I was to be offered anything outside or over the money I was given- I was to say, "Thank you but, no thank you ma'am/sir."  And she was serious about this. 
1.  We weren't poor. 
2.  She/we had a lot of pride. 
And most importantly: she never, ever, wanted me to get comfortable accepting handouts. She wanted me to understand that just because something is offered – doesn't mean you have to accept it.   She never, ever, wanted me to get content asking other people's parents for things that she could buy me herself and that I wasn't needy.   She never wanted to me obtain a sense of entitlement; just because someone else was getting something that I wasn't.  She wanted me to appreciate things and people.  She wanted me to learn that it takes manners and humility to turn down things sometimes.  She wanted to convey that "gifts" were for birthdays and holidays.  She wanted me to understand you can appreciate the generosity of someone else while still turning down what they are offering. Lastly; she wanted me to understand when living a life full of integrity and honor – you will turn down much more than you will allow yourself to receive. 
I'm writing and dwelling on this one because I'm having a tough time implementing this mind-state to my own children.  I never questioned my grandmother; I just did what she said.  My children aren't quite like that. Lol  But these are values I sincerely believe more of our youth need to understand and I'm making it a point to start in my own home first.