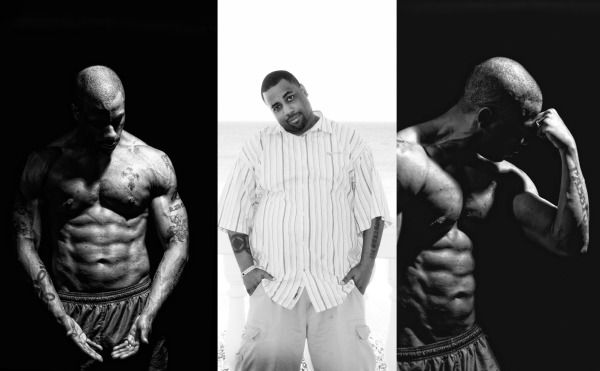 Ok (this is going to be a long one), after many request; I am going to attempt to empty my brain out in this blog post of any and every relevant thing I know about diet, strength training, and cardiovascular conditioning. I am not by any means any kind of guru or personal trainer. Through a lot of research, I discovered what worked for "me." So I'm sharing.
First; a few tad and tid-bits…………..
-If all you want to do is diet down for a cruise or a vacation – stop reading now.
-If you think you can just workout for a few months, look good for facebook photos and stop- you're wrong.
-This is about doing an overhaul on how you live. This is about sipping on a diet coke while everyone else has beers and vodka (because the body metabolizes alcohol into a sugar and sugar is the enemy) at the bar.
-This about drinking nothing but water every day and all day.
-Have you ever seen the movie "Ground Hog Day?" I hope you have because it will become your life- the same foods everyday over and over and over again. The more consistent you become – the better your body will respond.
WORKOUT ROUTINE:

I basically work each body part once a week, 3 exercises a body part (sometimes more). Arms, Back, Chest, Shoulders, and Legs each get at least 3 exercises dedicated to them on a weekly basis. I'm not going to get into particular exercises. There are enough youtube videos and magazines for that. Just be sure you never, ever, ever skip a workout and always hit the weights before cardio. For guys; this is a no brainer. For ladies: well I've noticed that some ladies don't think it's necessary to lift weights. This could not be further from the truth.
A. Strength training is the best way to keep your kids from putting you in a nursing home when you become 69. A little bit of muscle goes a long way. I heard a radio show host say that, "Muscle is metabolic currency." Meaning you want to save/gain muscle the same way you should save/gain money.
B. Again, ladies; do not worry about putting on too much muscle. Lol If you were to see me with clothes on; all you would say is, "Kahn, you're skinny." Lol I've been hitting the gym hard hell and don't have too much muscle or size to show for it. Lol It takes a 250lb bodybuilder years and TONS of food to get that size. Ladies" don't worry about it.
Next thing, change your routine up every 3 months – example
Jan/Feb/March

Mon – Rest
Tuesday-Chest
Wed- rest
Thurs-Legs
Fri-Arms/shoulder
Sat-
Sun-Back
April/May/June

Mon – Rest
Tuesday-Chest/Back
Wed- rest
Thurs-Legs
Fri-Arms
Sat-
Sun-Shoulder
Last couple of things:

- don't get caught up a bunch of ab workouts. Great abs are created in the kitchen, not the gym. I hit the crunch machine once every few weeks but my core work comes more from squatting and deadlifting.
-Join the gym that fits your lifestyle. I belong to 2 gyms- Anytime Fitness because I need a gym that's open 24 hours and it's close to where some of my kids' activities are. I also go to LA Fitness because it has more weight equipment and it's also close to where my kids other activities are. If I miss a morning workout -I can drop my youngest son off at basketball practice, hit the gym, and come back and pick him up. See what I mean? You have to make it work.
CARDIO VASCULAR WORK

This is more about lifestyle than what works. I've sprinted, pulled the sled, jumped rope, hit the boxing bag, threw the medicine ball against the gym wall, and pounded the medicine ball in the ground, etc…. All that was effective but it never really, really fit my lifestyle. I'm a "walking on the treadmill" guy. I'm not a walk around the track person. I don't to classes, and I don't do bikes. I'm not a fan of long distance running (anymore at least). I'm a treadmill walker, mostly because it fits my lifestyle. Let me explain.
Every morning I wake my oldest son up at 6 am to get ready for school. While he's getting ready – I'm on the treadmill for 60 minutes. I hope off at 7 and take him to school and I'm back home by 7:15 to finish my day. If I light weights, I go to the gym beforehand and I'm back home by 6 to wake him up. Every single day I walk that hour on the treadmill. It fits my lifestyle and it's easy to manage. This is important because it was the last piece of the puzzle for me. While I had been doing cardio – I was never consistent with it. I would do all those things I listed above very sporadically. Walking that one hour on the treadmill is the one thing I knew I could make a mainstay in my schedule.
DIET
Ok here we go. I believe in a low-carb approach to eating. 4-6 meals a day, high protein, medium fat, and low carb. I didn't invent it, but I swear by it. If you google Paleo Diet or Keto Diet – you will get a better understanding. Wayyyyy better than I can explain.
-If you are not a big meat eater, you will have a hard time adjusting to this. I understand, I was once a vegetarian. Even now, 90 percent of all the meat I buy comes from Michigan Farmers. All my beef is "grass feed," all my fish is "wild caught" and all my chicken is "free range."
-Beef is not bad. The problem is that when you buy meat from a regular grocercey store- its cows that are feed grains. Cows should eat grass. When cows eat grains their omega 3 fats become omega 6 fats. If I've lost you, just look it up. Lol
-Don't try to cut everything all at once! I don't hardly ever, ever heat bread now but that wasn't the case in the early stages. I went from regular bread to low calorie bread and then cut bread out altogether. I went from pop to diet Snapple and then cut all juices out altogether. As you plateau – you will have to go over your diet and cut the stuff you don't need.
-I do occasionally snack. I usually got for Pork skins or Turkey peperoni. You won't lose weight eating pork skins but you won't gain weight either. Remember – Fat does not make you fat – bad carbs make you fat.
-I only eat 3 forms of carbs – Sweet potatoes, Brown Rice, and Oatmeal (steel cut oats)
-Have a cheat day every week, same day. It will keep you sane! I usually go for PIZZA.
Just be sure to work out first!!!
-Every Sunday I cook my meals for the entire week. I put a few bag in the fridge and the rest I put in the freezer (I use a Foodsaver). Remember: consistency is the key. Not missing cardio, not missing a workout, and eating the same foods is get you there.
_______________________________________________________________________

FOODS I EAT
6 oz Chicken Brest 1oz Almonds

180 Calories 170 Calories
36 Grams of protein 15 grams of fat
0 grams of fat 5 Grams of carbs
6 oz beef Egg

366 calories 6 grams of protein
31 grams of protein 4 grams of fat
25 grams of fat 70 Calories
Quest Bar Chicken Wing

200 Calories 74 Calories
20 grams of protein 7 grams of protein
22 grams of carbs 5 grams of fat
9 grams of fat
Hormel Turkey Peperoni 1oz Chicken Thigh

34 slices 65 Calories
160 calories 4 grams of fat
18 grams of protein 6 grams of protein
8 grams of fat
Cheese Slice Meijer Chicken Sausage

70 Calories 110 Calories
4 grams of protein 1 grams carbs
5 grams of fat 18 grams of protein
5 grams of fat
Shake Isolyze/almd milk Trader Joes Turkey Bacon

140 Calories 30 Calories
28 grams of protein 6 grams of Protein
1 carbs 1.5 grams of Fat
2.5 grams of Fat
Kroger Carbmaster Yogurt

60 Calories
1.5 Grams of fat
4 Carbs
8 Grams of protein
Oatmeal

307 Calories
44 Grams of Fat
56 Grams of Carbs
1 Grams of Sugar
11 Grams of Protein
Sweet Potato

103 Calories
1 Gram of fat
24 Grams of Carbs
7 Grams of sugar
2 grams of protein
MY DAILY DIET MOST DAYS

Pre work out 4:00/5:00 am
Shake Isolyze/almd milk
140 Calories
28 grams of protein
1 carbs
2.5 grams of Fat
Post Work out- Meal 1 7:00/8:00 am

Kroger Carbmaster Yogurt
60 Calories
1.5 Grams of fat
4 Carbs
8 Grams of protein
Shake Isolyze/almd milk
140 Calories
28 grams of protein
1 carbs
2.5 grams of Fat
Meal 2 10:00

6 oz Chicken Brest
180 Calories
36 Grams of protein
0 grams of fat
1oz Almonds
170 Calories
15 grams of fat
5 Grams of carbs
Meal 3 1:00pm

6 oz beef (Or 6 Eggs)
366 calories
31 grams of protein
25 grams of fat
Meal 4 4:00pm

6 oz Chicken Brest (Add mixed green salad)
180 Calories
36 Grams of protein
0 grams of fat
Meal 5 7:00

Kroger Carbmaster Yogurt
60 Calories
1.5 Grams of fat
4 Carbs
8 Grams of protein
Shake Isolyze/almd milk
140 Calories
28 grams of protein
1 carbs
2.5 grams of Fat
Macro-Nutrients breakdown
254 Grams of protein
55 grams of fat
30 Grams of carbs
2000 calories